Maynards
Maynards Bassett's Liquorice Allsorts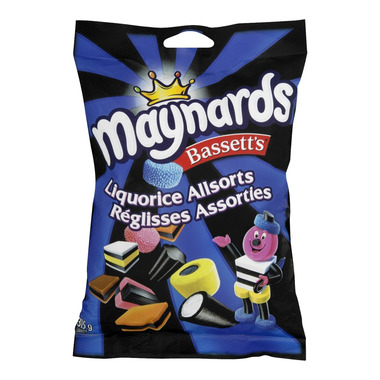 Maynards
Maynards Bassett's Liquorice Allsorts
Description
Soft and chewy licorice layered with candy in a variety of flavours.
Ingredients: Sugar, blackstrap molasses, wheat flour, glucose syruo, dessicated coconut, gelatin, corn starch, modified corn starch, cocoa, coconut oil, carnauba wax, vegetable fat, sodium carbonate, modified potato starch, sulphites, natural and artificial flavour, colour (with cochineal extract).
May contain traces of milk.