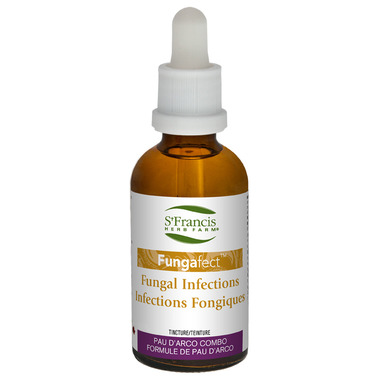 Description
As an antifungal, Fungafect is effective for the treatment of fungal infections like Candida albicans, whether of a systemic nature or localized, as in the case of thrush or vaginitis.

Suggested Usage: Adults: 0.7-2.5 ml (20-75 drops) 3-4x daily in a little water on an empty stomach.

Cautions and Warnings: Consult a health care practitioner before use if you have been diagnosed with a medical condition or if you are taking prescription medication.

Contraindications: Do not use if pregnant or breastfeeding.
Highlights

Ingredients
Medicinal Ingredients: Pau d?Arco (Tabebuia impetiginosa, inner bark) 0.25 ml (1:3, QCE 83.3 mg), Spilanthes (Spilanthes acmella, whole plant) 0.23 ml (1:4, QCE 57.5 mg), Or?ganum? Essence (Origanum vulgare, leaf + 1% essential oil) 0.23 ml (1:4, QCE 57.5 mg), Usnea (Usnea barbata, lichen thallus) 0.15 ml (1:4, QCE 37.5 mg), Nettle (Urtica dioica, spring tops) 0.1 ml (1:1, QCE 100 mg fresh OR 1:4, QCE 25 mg dry) Non-Medicinal Ingredients: Alcohol, Distilled water, Vegetable glycerine, Oregano leaf essential oil, Ceylon type (Cinnamomum verum), Anise seed essential oil (Pimpinella anisum), Lemon peel essential oil (Citrus limon)
Shipping & Returns