Wellies Boots for Dogs 4XL in Black
Similar to the British Wellington Boots, these Wellies boots are made to protect your dog's paws from rain, snow, salt, mud, and tough city sidewalks.
Wellies are designed with a soft and durable silicone rubber, making them not only waterproof but flexible and comfortable too! The ultra-wide opening and hook and loop fastener securing strap takes the stress out of putting them on.
With the Wellies boots, your dog will stay light on his feet in all terrains!

Features:
Waterproof silicon material keeps paws dry and protected
Flexible material allows dogs to feel the ground and walk comfortably
Non-slip textured sole
Ultra-wide opening for easy application
Easy to clean and dry between uses
Hook and loop fastener closure securing strap
Includes 4 boots for 4 paws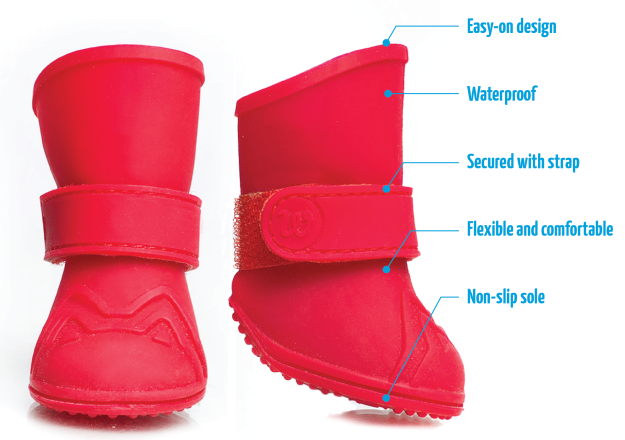 Fitting:
Size Chart