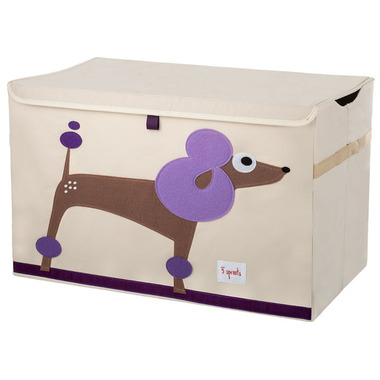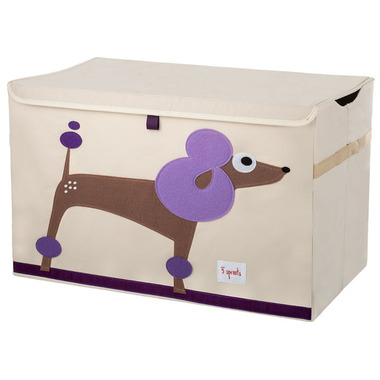 The 3 Sprouts toy chest is the perfect organizational tool for any room. With sides reinforced by cardboard this toy chest stands at attention even when empty and the lid keeps all toys out of sight. Large enough to hold whatever you throw in it, this toy chest adds a pop of fun to every room. The 3 Sprouts Toy Chest makes organizing a room full of toys easy!

Dimensions: 15" height x 24" width x 14.5" depth

Materials: 100% polyester, 100% polyester felt applique, 100% paper chipboard

Care Instructions: Spot clean only

Canadian Brand. Made in China.

Elizabeth:
more than a year ago
I got this because my living room was littered with toys! It's cute, and my daughter likes to put everything back in her toy chest. The lid is cardboard, so even if it falls on their heads while they are in taking toys out, it won't hurt. It looks great in my living room and the chest takes a lot of toys. It's huge!
Page
1