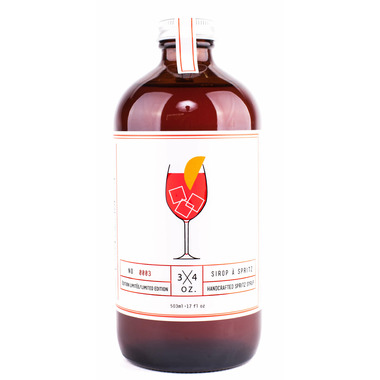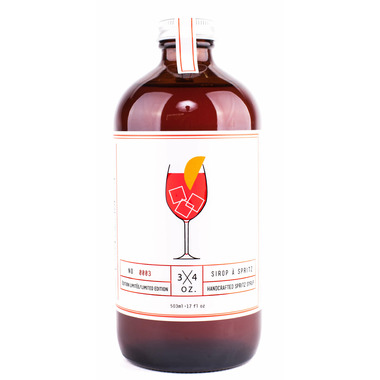 Spritz Syrup from 3/4 OZ. is a non-alcoholic alternative to Italian-style bitter aperitifs. With its taste of bitter orange and its acidic finish, it pairs splendidly with a sparkling wine in a spritz cocktail, or even simply with sparkling water. It can also be used to prepare a Negroni or a Manhattan with a lower alcohol content. Buon aperitivo!

Directions:
3/4 oz. of syrup
1 1/4 oz. of spirit
2-3 oz. of soda/neutral sparkling water
Ingredients:
Water, cane sugar, cinchona bark, citric acid, cranberries, orange peel, grapefruit zest, vanilla, essential oils, herbs.