4-Cup Stainless Steel Flour Sifter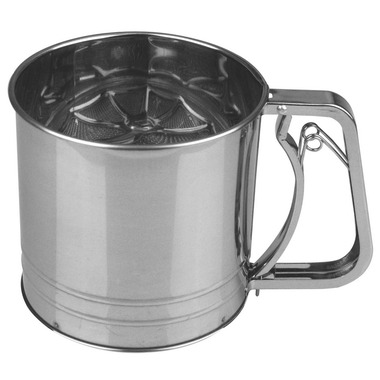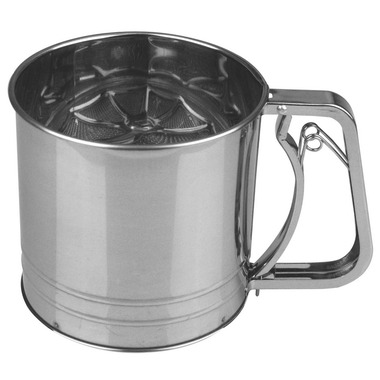 4-Cup Stainless Steel Flour Sifter
This sifter is a classic must have in the kitchen! Holds 4 cups, has a fine mesh screen and is easy to use. Simply fill your sifter, squeeze the handle and sift into a bowl.
Alexandra:
more than a year ago
I like it at first - a good size and the multiple layers seemed to get the flour or icing sugar very fine. However, after only half a dozen times baking with it, it's useless. It takes ages for the icing sugar to get through because the sifters are too far from the screens. I need to buy a different one.
Page
1