7 A.M. Enfant Cocoon Heather Grey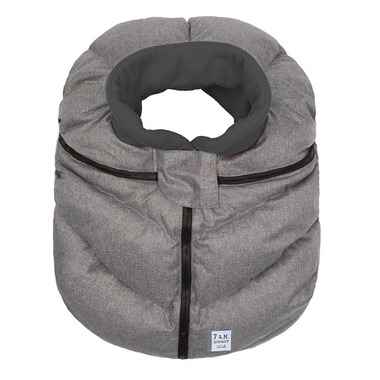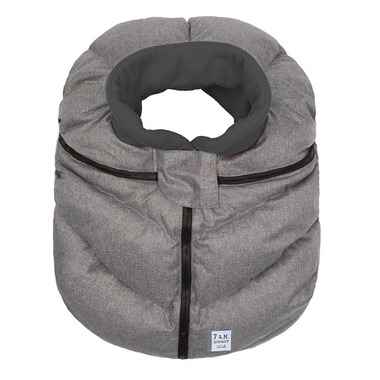 7 A.M. Enfant Cocoon Heather Grey
- We're sorry, this product is no longer available!
- Shop for other products in: Car Seat Accessories

This micro-fleece lined car-seat cocoon simply slips over the car-seat with a snug elasticized contour to keep baby warm while traveling.

Features:
Made to fit all infant car-seats, the Cocoon will protect against harsh weather and rules out the need for heavy jackets when traveling and on-the-go.
It's soft lining keeps baby warm, secure and snug while traveling in the car-seat.
Designed to suit all your needs by creating an intimate and cocoon like environment for baby.
Featuring an elasticized base for easy yet secure protection, the Cocoon will be a staple piece every winter (-15C)
Dee:
a few months ago
This is an excellent product. And contrary to what a previous reviewer stated, it does have a very strong tight elastic that keeps it on the car seat very well. It fits very well on my peg perego infant car seat. About once a month or so, I may give it a tug to pull it taut again, but that doesn't mean it doesn't fit or work well - everything needs adjusting sometimes, like the sheets on your bed, or your socks need to be pulled up, rug adjusted, etc..
You don't need to put your baby in a snowsuit with this thing! Only a snuggly sweater, booties/slippers, and perhaps a blanket snuggled around them and a hat if it's super cold out. I even use it with the car seat's canopy still attached. It's an excellent item that I recommend.
Rebecca:
more than a year ago
Originally, I loved the colour and style of the cocoon however now a regret buying it. It covers the car seat but it sometimes slides off. I wish there was an adjustable elastic band. Cold air can come in through the sides. I really do not recommend this cocoon. Safe your money.
Page
1