Abbott Freestyle Insulnix Blood Glucose Monitoring System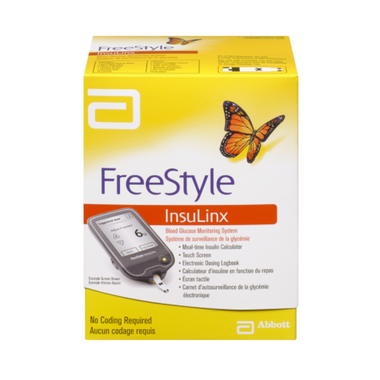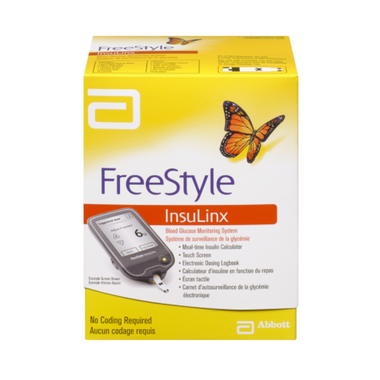 Abbott Freestyle Insulnix Blood Glucose Monitoring System
The FreeStyle InsuLinx meter measures your blood glucose levels and automatically calculates your insulin dosage suggestions.
User-friendly
One button turns the meter on and off and the touch screen is easy to read and use.

Display your favourite images on the screen
Whatever image makes you smile, take it with you on your FreeStyle InsuLinx meter.

Track your progress with an automated log book
With one touch you can store your insulin dose for future reference (blood glucose is automatically logged when performing a test). The automated logbook data analysis also helps monitor your diabetes management.*

Reliable
 Insulin dosing suggestions are calculated automatically and accurately and are based upon your blood glucose reading and your individual data.*

See how you are progressing weekly
Messages are sent every seven days that help identify patterns in your blood glucose results.*