Accoutrements Bacon Lip Balm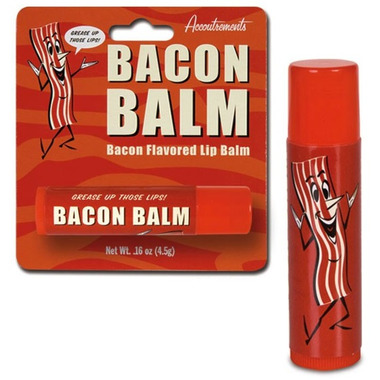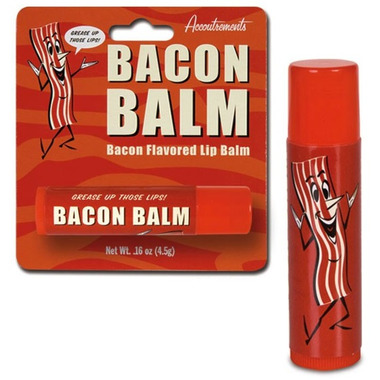 Accoutrements Bacon Lip Balm
- Max: 1
- We're sorry, this product is no longer available!
- Shop for other products in: Lip Balm

Every time you eat bacon don't you wish you could taste that cured meat flavor all day long? Well, now you can!

Just carry around a tube of this Accoutrements Bacon Lip Balm and you can keep your lips moist and meaty around the clock.

Warning: Your lips will smell like bacon, but they are not bacon. Do not bite your lips.

Ingredients: Petoleum Jelly, Mineral Oil, Beeswax, Polybutene, Octyl Palmitate,Propylparaben, Fragrance.