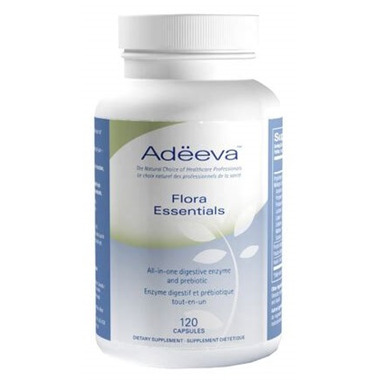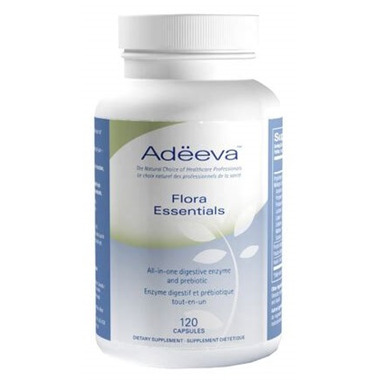 - We're sorry, this product is no longer available!
- Shop for other products in: Digestive Enzymes

Contains a high potency, full-spectrum blend of digestive enzymes (from non-animal sources) in combination with the prebiotics fructo-oligosaccharide and inulin, which together aid the digestive process and support the growth of friendly gut bacteria.

Digestive enzymes improve digestion and reduces the complication of leaky gut problems by supporting the function of the small and large intestine.
Prebiotics support the growth of friendly gut bacteria, which have been shown to suppress inflammation in a variety of health conditions, elimination and normal gut-immune function.
Digestive enzymes help to fully break down food after each meal, preventing the build up of irritants in the gut that lead to post-meal bloating.

Dosage: Take 4 capsules per day, 2 with each of your 2 largest meals.

Active Ingredients:
Amounts for 4 capsules, 120 per bottle
Proprietary Enzyme Blend containing: Amylase, Protease I, Protease II, Lactase, Lipase, Cellulase, Maltase, Sucrase 1200 mg
Fructo-oligosaccharide 700 mg
Inulin 300 mg
Non-Active Ingredients: Stearic acid (vegetable source), magnesium stearate (vegetable source), organic brown rice flour, malto dextrin and hypromellose.

Caution:

Do not take this supplement if you have any of the following health conditions or circumstances listed below if there is no number listed next to it.

Conditions
Pregnancy (6)
Breastfeeding or Lactation (6)
Kidney failure (Renal failure) (6)
Received an organ transplant of any kind (6)
Medication / Treatment / Apparatus
Receiving chemotherapy treatment (6)
Receiving radiation treatment (6)
Legend

(6) Requires approval from specialist/physician