Adrien Gagnon B Complex 50
Source of Folic Acid
120 Tablets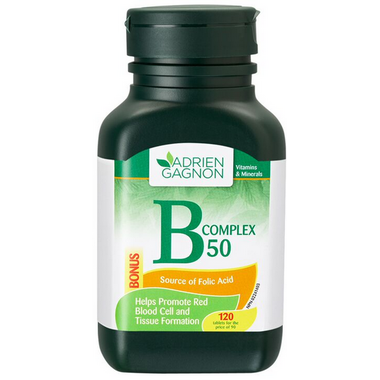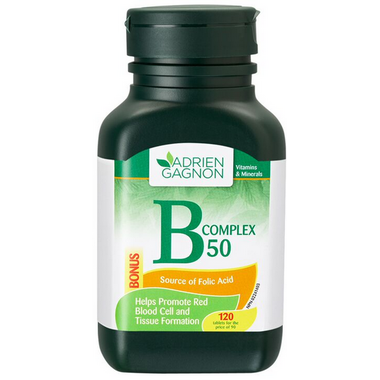 Adrien Gagnon B Complex 50
Source of Folic Acid
120 Tablets
Adrien Gagnon B Complex 50 is a vitamin supplement for the maintenance of good health. It helps to form red blood cells, help in tissue formation and helps normal growth and development. Vitamin B Complex 50 helps the body metabolize carbohydrates, fats and proteins. When taken daily prior to pregnancy and during early pregnancy, it helps reduce the risk of neural tube defects.
Benefits & Recommended for:
Fatigue, lack of energy
Slow metabolism
Prevention of cardiovascular diseases
Prevention of neural tube defects in fetus
Dosage:
Adults 19 years and over: Take 1 tablet daily.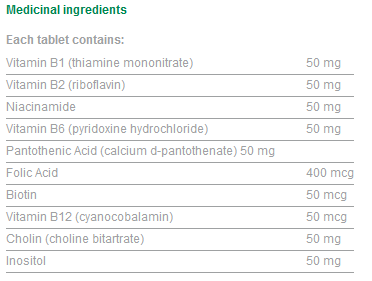 Cheryl:
about a year ago
I'm still currently using this product and find it helpful to keep stress in check. These hard tablets are on the smaller size, orange coated and tapered at each end to make swallowing easier. I find it best to take these pills with or just after a meal. They don't seem to cause any skin irritation on my face as some vitamins have. No other ill affects either.
Page
1