Adrien Gagnon Bucca Cold Sore Relief Gel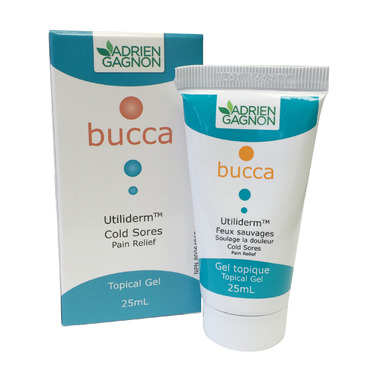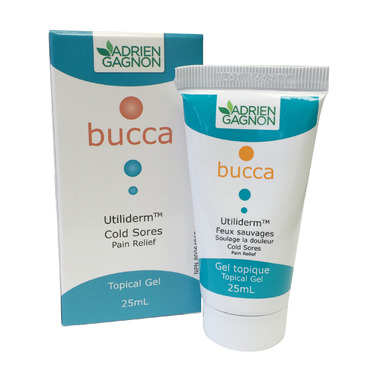 Adrien Gagnon Bucca Cold Sore Relief Gel
Adrien Gagnon Bucca Cold Sore Relief is a topical gel that temporarily relieves the pain associated to cold sores and oral herpes.
Features:
Reduces discomfort, pain and eruption associated with cold sores
Helps prevent the proliferation of virus
Limits the recurrence of cold sores

Usage:
For adults, adolescents, and children over 2 years old: Apply to the affected area up to four times daily with cotton, cotton applicator/swab or a fingertip up to four times daily or as directed by a health care professional. Children under 12 years of age should be supervised by an adult in the use of this product. Avoid contact with eyes. If this occurs, immediately flush thoroughly with water. Keep out of reach of children. Use smallest amount possible to achieve desired result. For occasional use only.
Ingredients:
Medicinal ingredients:
Benzocaïn (4-aminobenzoic acid ethyl ester) 15% Weight/Volume
Non-Medicinal ingredients:
Almond Sweet Oil, baking soda, docosanol, Melaleuca leucadendra leaf essential oil, olive oil, silica, vitamin E (Natural tocopherols)