Adrien Gagnon Calcium Extra Strength 650 mg + Vitamin D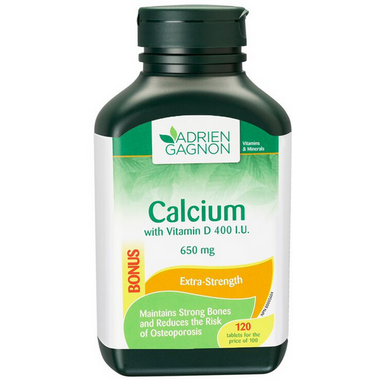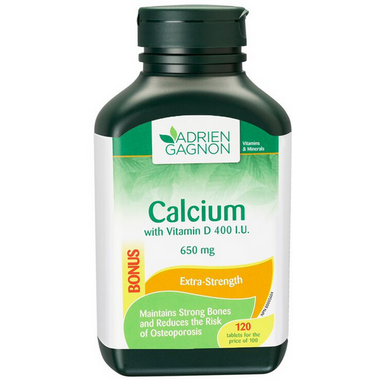 Adrien Gagnon Calcium Extra Strength 650 mg + Vitamin D
Adrien Gagnon Calcium Extra Strength 650 mg + Vitamin D helps in the development and maintenance of bones and teeth and helps maintain good health. It helps to prevent bone resorption (loss) and osteoporosis. This product has complete bone minerals.
Benefits & Recommended for:
Maintenance of strong bones
Prevention of bone demineralization
Prevention of osteoporosis
Maintenance of tooth health
Precautions & Adverse Effects:
Take a few hours before or after taking other medication.
Dosage:
Children and Adults: Take 1 tablet twice daily, at different meals.