Adrien Gagnon Maxi Garlic Extra Strength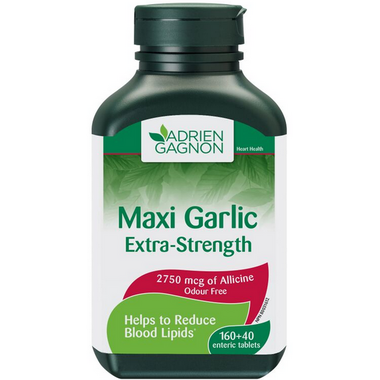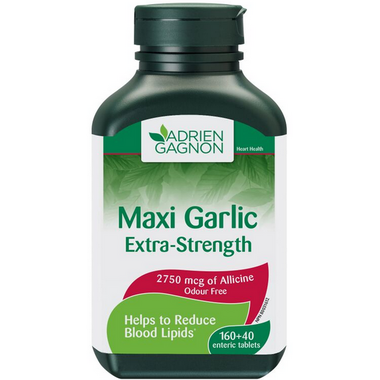 Adrien Gagnon Maxi Garlic Extra Strength
Adrien Gagnon Maxi Garlic helps maintain cardiovascular health. It is traditionally used to treat the symptoms of upper respiratory infections. These uses are for garlic are recognized b Health Canada.
Benefits & Recommended for:
High blood pressure
Tendency towards platelet aggregation (blood clots)
High blood cholesterol
Low HDL levels
Microbial infections
Intestinal parasites
The tablet coating eliminates any garlic odor from within the package.
Precautions & Adverse Effects:
For the relief of upper respiratory tract infections and catarrhal conditions: consult a healthcare practitioner if symptoms persist or worsen. For all uses: consult a healthcare practitioner prior to use if you are pregnant, have diabetes or are taking blood thinners or protease.
Hypersensibility (e.g. allergy) has been known to occur, in which case discontinue use.
Dosage:
Adults: Take 1 to 3 tablets per day, at mealtime.