Relieves Digestive Problems Due to Gas
100 Capsules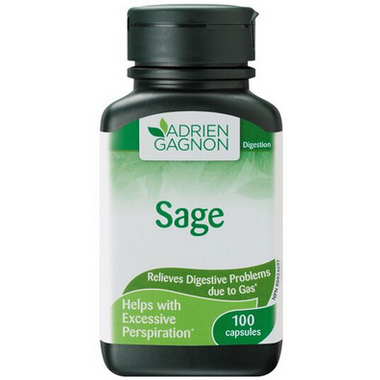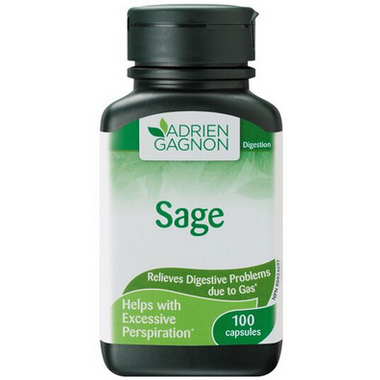 Adrien Gagnon Sage
Relieves Digestive Problems Due to Gas
100 Capsules
Adrien Gagnon Sage relieves digestive problems due to gas and helps with excessive perspiration.
Benefits & Recommended for:
Slow and difficult digestion
Stomach and intestine spasms
Common digestive problems
Epigastric bloating
Excessive perspiration
Hot flashes during menopause
Note: Sage is generally used with other digestive plants such as coriander, sweet balm and mint. It is also used with depurative plants such as burdock, sarsaparilla and dandelion.
Precautions & Adverse Effects:
Consult a healthcare practitioner for use beyond 4 months.
Do not use if you are pregnant or breastfeeding.








Sylvie:
more than a year ago
Well, here I was, late forties and all of a sudden the hot flashes started. I was getting them so bad that I barely slept for over 2 months and had to consistently change my shirts. The discomfort and havoc these were creating on my life nearly drove me mad! I tried Evening Primrose oil, which did nothing for me. I have 2 immediate ralives who had breast cancer, so HRT was not an option for me. So, I kept resarching and came upon articles from the UK that mentioned Sage. I figured I had nothing to lose, so I tried it. Boy, was I surprised 10 days later when all of a sudden, they completely disappeared! Nothing! Not even a warm glow! All gone!!! I am now catching up on my sleep and am getting my life back. I highly recommend this product. The price is more than adequate and the packaging is easy to open. I am definitely going to continue taking these!
Page
1