Adrien Gagnon Valerian Mild Sedative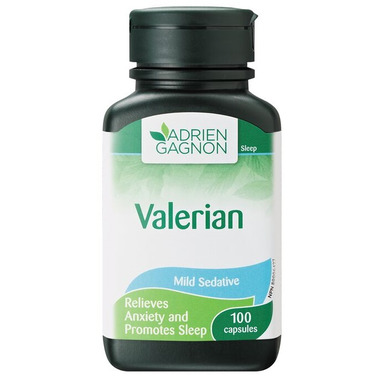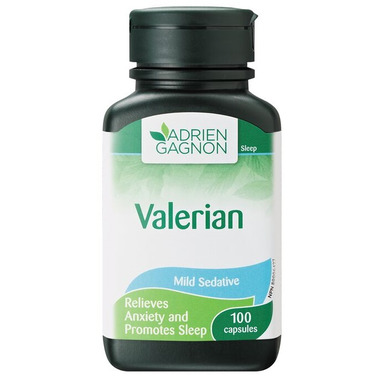 Adrien Gagnon Valerian Mild Sedative
Valerian supplements like Adrien Gagnon Valerian can be used as a mild sedative and sleep-promoting agent. Helps in cases of insomnia and nervousness.

Benefits & Recommended for:
Nervousness
Insomnia
Anxiety
Lack of sleep
Nervous and muscle spasms, heart palpitations due to stress
Dosage:
Adults: Take 2 capsules 3 times daily (2 capsules at each meal).
Medicinal ingredients:Each capsule contains:
Valerian [Valeriana officinalis] (root) 185 mg
Valerian [Valeriana officinalis] (root) Extract 5:1 standardized to 0.8% valerenic acid and equivalent to 325 mg of crude dried root 65 mg
Precautions & Adverse Effects:
Consult a healthcare practitioner if sleeplessness persists continuously for more than 3 weeks (chronic insomnia) or if symptoms persist or worsen
Consult a healthcare practitioner prior to use if you are pregnant or breastfeeding
Exercise caution if operating heavy machinery or driving a motor vehicle within 2 hours of consumption
Consumption with alcohol, other drugs or natural health products with sedative properties is not recommended
Canadian brand, Gluten free, Non-GMO, dairy free, peanut free product, tree nut free product, Natural