Adrien Gagnon Zinc Lozenges with Vitamin C Berry Flavour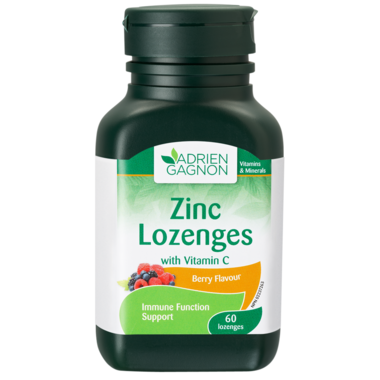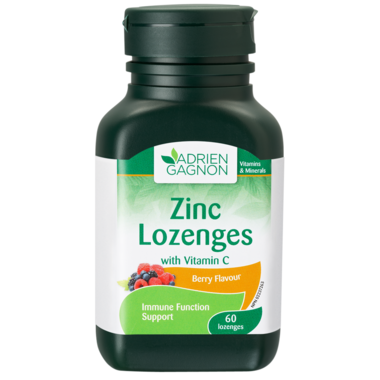 Adrien Gagnon Zinc Lozenges with Vitamin C Berry Flavour
Adrien Gagnon Zinc Lozenges support immune function and are great for sore throats.

Benefits & Recommended for:
Sore throat
In the beginning of a cold
Laryngitis

Astragalus and Echinacea are used for their efficiency on microbes found in the throat
The lozenges also contain slippery elm bark for it emollient effect
Dosage:
Adults : 19 years and over: Dissolve lozenge slowly in the mouth. Take 1 to 3 lozenges per day or as directed by a health care practitioner.
Medicinal ingredients:
Each lozenge contains:
Zinc (citrate) 15 mg Vitamin C (ascorbic acid)
Precautions & Adverse Effects:
Consult a health care practitioner prior to use if you have an auto-immune disorder, a progressive systemic disease such as tuberculosis, leukosis, collagenosis, multiple sclerosis or if you are taking immunosuppressants. Do not use if you are pregnant, breastfeeding or if you are allergic to slippery elm or the Ulmus family. Zinc supplementation may cause a copper deficiency. Hypersensitivity to echinacea has been known to occur; in which case, discontinue use.
Canadian Brand, Gluten free, non-GMO, peanut free product, Vegan