Age Quencher Ageless Beauty Vitamin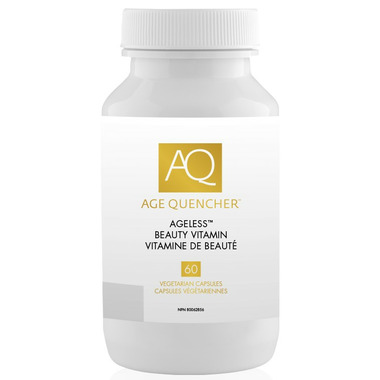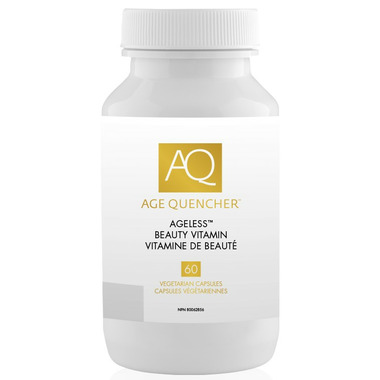 Age Quencher Ageless Beauty Vitamin
Ageless Antioxidant Vitamin: A potent blend of antioxidants and vitamins to support wellness.
The Ageless Beauty Vitamin is an innovative formula that combines the powerful properties of essential vitamins and antioxidants to help combat the signs of aging. Ageless promotes beauty and wellness from the inside out and comes in an easy to swallow veggie cap.
Features and Benefits:
Reduction in fine facial lines
Improves skin texture & even skin tone
More lustrous, thick, strong growing hair
Supports maximum Collagen Production & Absorption
Deceases Collagen Breakdown
Increases Energy & Mental alertness
Additional support and Protection for Heart, Brain and Internal Health
Dosage:
Two capsules daily with food. Two capsules may be taken together or in a divided dose.
Ingredients:
Green Tea Extract, Hyaluronic Acid, Pomegranate, Resveratrol, Silica, Vitamin C, Coenzyme Q10, Vitamin E, Selenium, R-alpha-Lipoic Acid, Zinc.