Alaffia Virgin Coconut Hand & Body Cream Refreshing Coconut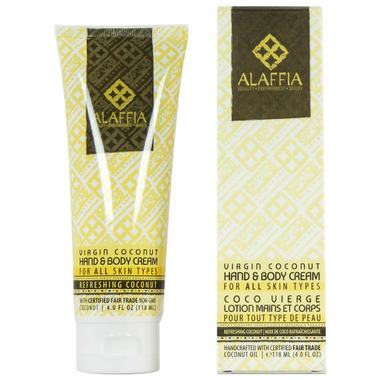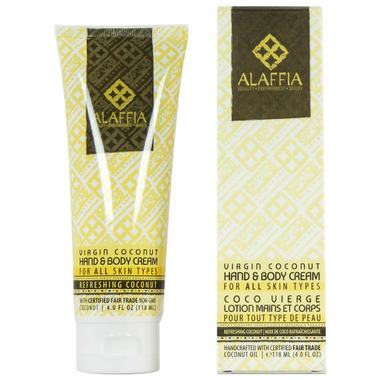 Alaffia Virgin Coconut Hand & Body Cream Refreshing Coconut
Alaffia Virgin Coconut Hand & Body Cream smooths and evens skin texture, leaving it soft and silky. Its has excellent emollient properties, and is high in antioxidants and vitamins that protect and nourish. The coconut lemongrass scent is light and refreshing.
Features:
Handcrafted and unrefined shea butter and coconut oil provide maximum benefits
For all skin types
Ingredients:
Cymbopogon citratus (Lemongrass) Aqueos Extract, Cocos nucifera (Coconut ) Oil, Emulsifying Wax, Glycerin, Theobroma cacao (Cocoa) Butter, Stearic Acid, Aromatic Cocos nucifera (Coconut) extract, Potassium Sorbate, Ascorbic Acid
Free of parabens and synthetic fragrance, cruelty free and vegan.