ALLORGANIC Laundry Detergent
Lavender, Rosemary & Sage
946 mL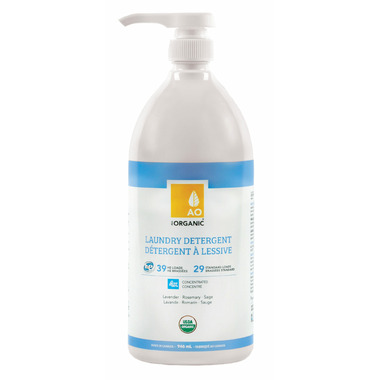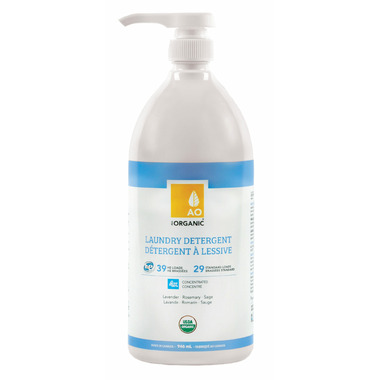 ALLORGANIC Laundry Detergent
Lavender, Rosemary & Sage
946 mL
ALLORGANIC Laundry Detergent is a mild detergent that is great for the whole family! It has a clean, fresh scent with a touch of herbal sweetness - a mix of organic lavender, rosemary and sage.
Features:
Certified organic under USDA organic standards
Made with 95% or more organic, non-GMO, non-toxic ingredients
No synthetic solvents, preservatives, dyes or perfumes
No parabens or sulfates
DOES NOT CONTAIN: 1,4-dioxane, chlorine, diethanolamine, formaldehyde, glycol, phosphates, phthalate, propylene glycol, optical brighteners, sodium laureth sulfate, sodium lauryl sulfate
Readily biodegradable, safe for septic and greywater systems
Not tested on animals
Recyclable packaging
Made in Canada
Ingredients: Purified Water, Potassium Carbonate, Organic Sapindus Mukorossi Extract (organic soapberry), Organic Glycerin, Organic Potassium Sunflowerate (organic sunflower oil soap) , Organic Potassium Olivate (organic olive oil soap), Xanthum Gum, Organic Aragum, Potassium Hydroxide, Organic Fragrance (lavender, rosemary, sage).
May irritate eyes. Do not get in eyes. Keep out of reach of children.
Natural, Organic, Made in Canada, Non-GMO