Alpha Organic Coconut Flour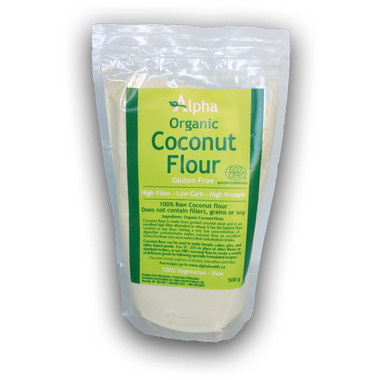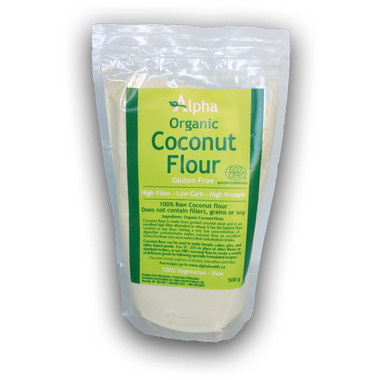 Alpha Organic Coconut Flour
- We're sorry, this product is no longer available!
- Shop for other products in: Flour

Coconut flour is an excellent high-fiber alternative to wheat. It has a very low concentration of digestible carbohydrates making it an excellent choice for those with celiacs disease or who with to restrict their carbohydrate intake.
Made of ground coconut meat, coconut flour can be used to make breads, cakes, pies, and other baked goods. Reduce your carbohydrate intake by replacing 15 – 25% of other flours with Coconut Flour in standard recipes, or use 100% Coconut Flour to create a variety of delicious goods by following recipes specially formulated for Coconut Flour.
Features & Benefits:
Non-GMO
100% vegetarian
Raw, does not contain fillers, grains or soy
Ingredients: Organic coconut flour.