Ameda Single HygieniKit Collection System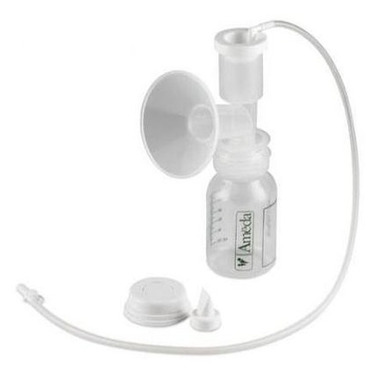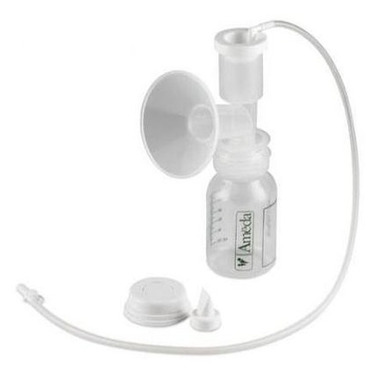 Ameda Single HygieniKit Collection System
This item is a final sale item. Returns cannot be accepted.


Ameda HygieniKits are uniquely designed to help protect expressed milk and the baby from bacteria, mold, and viruses. Ameda has the world's only breast pump with a lab-tested, FDA approved, proven protective barrier.
Proven Airlock Protection™ means that while a mother pumps Ameda's diaphragm prevents the air from the pump motor from coming in contact with the expressed milk. As a result the narrow tubing never needs to be cleaned.
Ameda also carries Ameda parts for when a replacement is needed.
Ameda Single HygieniKit Milk Collection System Includes:

(1) 25.0 breast flange
(1) Silicone diaphragm
(1) 4 oz./120 mL bottle
(2) White valves
(1) Adapter cap
(1) Silicone tubing
(1) 2-piece lock-tight bottle cap
(1) Instructions for use

All Ameda HygieniKit Milk Collection System are without BPA and DEHP