Amy's Organic Low Fat Split Pea Soup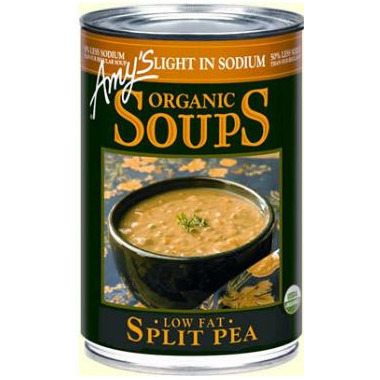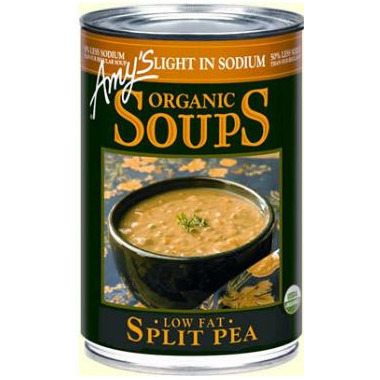 Amy's Organic Low Fat Split Pea Soup
This traditional American favorite made from organic split peas and vegetables has a surprisingly light, delicate flavor. Contains 280mg of sodium compared to 570 mg in Amys regular Split Pea soup.
INGREDIENTS: NO TRANS FAT, NO ADDED MSG, NO PRESERVATIVES (VEGAN) FILTERED WATER, ORGANIC GREEN SPLIT PEAS, ORGANIC ONIONS, ORGANIC CELERY, ORGANIC CARROTS, ORGANIC BASIL, SEA SALT, ORGANIC GARLIC, SPICES*. *100% PURE HERBS & SPICES (NO HIDDEN INGREDIENTS)



Lara:
more than a year ago
I LOVE this sodium-reduced soup. It's still wonderfully tasty in this recipe and I love, love, love it in the winter. Not very vegetarian of me but I sometimes add real bacon bits to this soup while heating it up and love to serve it with Perogies.
Yummy, winter, comfort food.
Even my 3 year old loves it. I was shocked!
Page
1