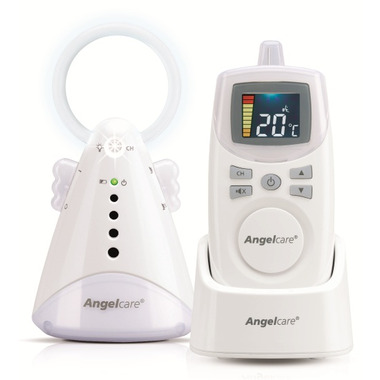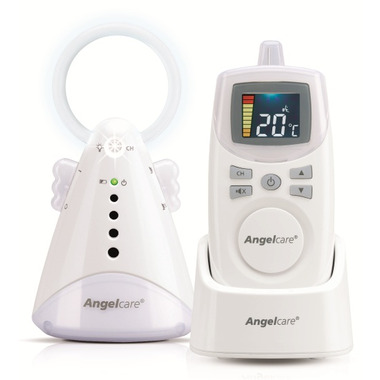 - We're sorry, this product is no longer available!
- Shop for other products in: Monitors

As a parent, your baby's safety and well-being are always at the top of your mind. Luckily, the Angelcare AC420 Sound Monitor offers crystal-clear sound quality so you hear every peep, every cry, every laugh that baby makes when you are out of the room. Plus, the Parent Unit features all the latest in baby technology including a full colour digital display with Temperature display so you know that baby is sleeping in comfort and Sound Lights that "show" you any noises coming from the nursery.
Features:
Full Colour Digital Display – See it all at a glance.
The easy-to-read screen on the Parent Unit clearly displays features such as nursery room temperature and Sound Lights.
Temperature Display – The greatest concern for moms and dads is baby's safety, sleeping alone in the nursery. Is baby comfortable? Is the room too warm or too cold? Your Angelcare® AC420 baby monitor displays the temperature in baby's room on the Parent Unit for you to see.
Portable & Rechargeable Parent Unit – If you are like most moms and dads, you take advantage of the moments baby is sleeping to get things done around your home. So carry the rechargeable Parent Unit with you from room to room for peace of mind whatever you are doing.
Nursery Night Light – A gentle little glow to guide you when you walk into baby's room.
Crystal Clear Transmission – This system operates on the 927 MHz and 2.4 GHz frequency bands.
Out-of-Range Indicator – Up to 250 meters/820 ft. (open field); between 80 meters/262 ft. and 100 meters/328 ft. (indoor).
Sound Lights – So you can see and hear the sounds baby makes.