Anita's Organic Mill Classic Chocolate Chip Cookie Mix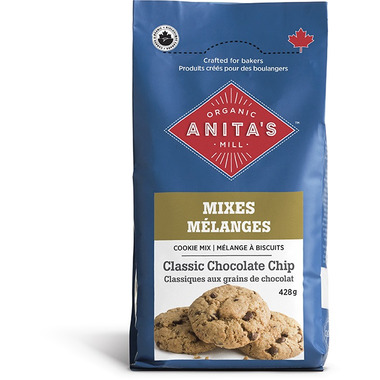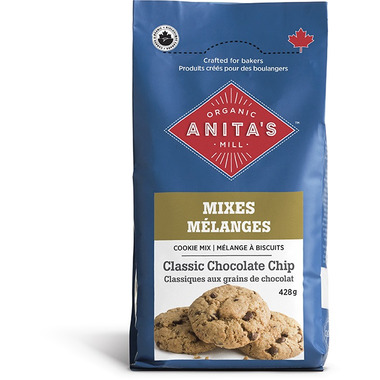 Anita's Organic Mill Classic Chocolate Chip Cookie Mix
Make an impression at your next dinner party or family gathering with these delicious chocolate chip cookies. Everyone, especially your kids, will love them for their sweet and chocolaty taste and adults will love the nutritional benefits.
Breakfast, lunch or dinner, these classic cookies are perfect for every occasion – at least we think so!
Features:
Organic
Easy to make cookie recipe
Nutritious, delicious, and full of whole grain goodness
No Artificial Preservatives or Additives
Milled to order – always fresh

Directions:
Preheat oven to 350˚F. Whip 1/2 cup of soft butter, 1 egg and the entire contents of dry cookie mix together. Using a small ice cream scoop, spoon out mixture onto a cookie sheets and gently press. Bake for 12-15 minutes.
Ingredients:
Unbleached soft wheat flour*, chocolate chips* (sugar, cocoa, cocoa liquor, cocoa butter, soy lecithin), brown sugar*, baking soda, Himalayan crystal salt. *Organic Ingredients.
Note:
May contain gluten, nuts, sesame, and/or milk.