Anita's Organic Mill Instant Oat Cereal Raisin & Spice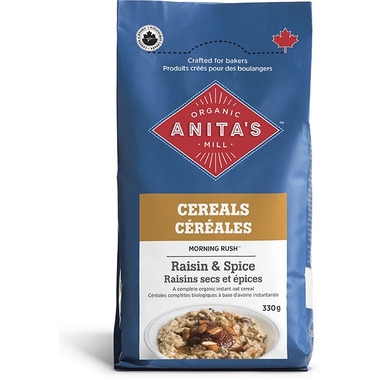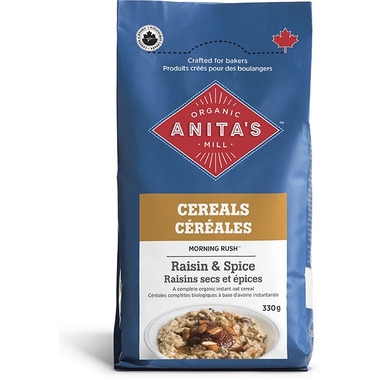 Anita's Organic Mill Instant Oat Cereal Raisin & Spice
The perfect meal to kick-start your day.
A variety of raisins, seeds and nuts make up this delicious blend of cereal. Both high in fiber and high in flavour, Anita's Raisin & Spice Instant Oatmeal will be your family's new favourite cereal.
Features:
Organic
Just add hot water
Nutritious, delicious, and full of whole grain goodness
No Artificial Preservatives or Additives
Milled to order – always fresh
Directions:
To start your day off right, simply add one part boiling water to one part Morning Rush™ Organic Instant Oat Cereal.
Ingredients:
Instant oats*, raisins*, almonds*, rye flakes*, brown sugar*, currants*, hazelnuts*, sesame seeds*, cinnamon*, Himalayan crystal salt, nutmeg*, cloves*. *Organic Ingredients
Note:
May contain gluten, nuts, and/or sesame.