Anita's Organic Mill Stone Ground Whole Wheat Flour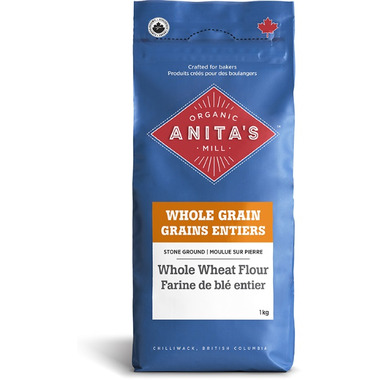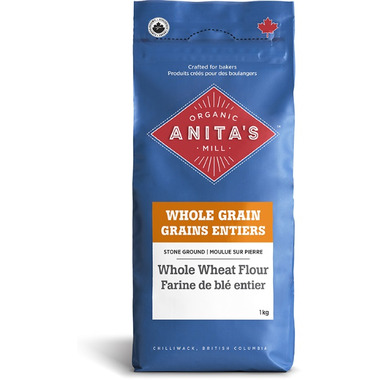 Anita's Organic Mill Stone Ground Whole Wheat Flour
The digestion of sprouted grain is compared to the digestion of vegetables, the easiest and most gentle food for our bodies to digest and assimilate.
Vitamin C is produced through sprouting. Vitamins increase, especially B2, B5 and B6, as well as vitamins E, vitamin K, riboflavin and niacin. Beta-Carotene, the vitamin A precursor, increases dramatically. Phytic acid is neutralized; therefore easier absorption of calcium, magnesium, iron, copper and zinc is possible.
Enzyme inhibitors present in grain, or "seeds", are neutralized…In fact, sprouted grain contains many active enzymes that aid in digestion. The breaking down of complex sugars during sprouting means less bloating and intestinal discomfort. Protein content increases.
Use Anita's Sprouted Flour as you would in any normal recipe. Anita's Organic stone-ground sprouted wheat flour makes an excellent addition to breads, cookies or pancakes.