Anita's Organic Mill Organic Unbleached White Flour
Organic Hard Red Spring Wheat Kernels
2 kg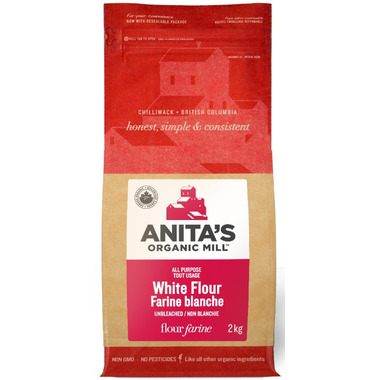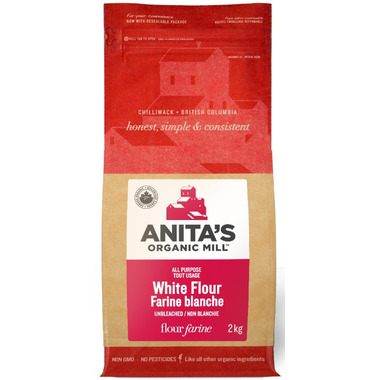 Anita's Organic Mill Organic Unbleached White Flour
Organic Hard Red Spring Wheat Kernels
2 kg
Anita's Organic Unbleached White Flour is preferred by many artisan bakeries for their all-purpose and bread-baking needs. Freshly ground from high protein hard red spring wheat with no chemical oxidizing or bleaching agents used for whitening.
Anita's unbleached white flour has higher gluten content than our soft flours. The gluten makes the bread rise and bind better. Because of this, hard flour is preferred for making yeast breads and sturdier baked goods.
Unbleached flour means the flour is aged and allowed to whiten naturally without additives or bleaches. Aging the flour over time also allows the proteins to develop, which strengthens the gluten properties of the wheat, making it ideal for baking. While unbleached flour naturally whitens to some extent, it does retain a slightly creamy colour, which will give your bread and baked goods an off-white appearance.

Ingredients:
Hard Red Spring Wheat