AOR High Dose Astaxanthin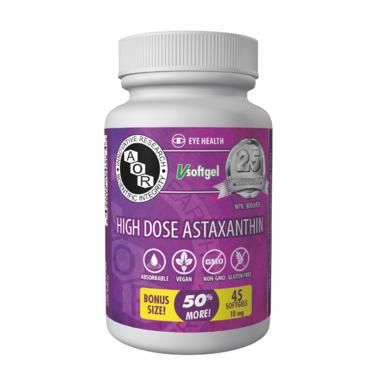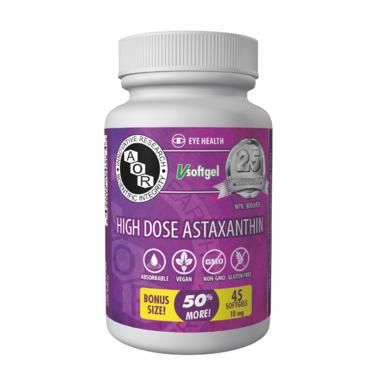 AOR High Dose Astaxanthin
The antioxidant that does it all
A pigment which absorbs UV light and protects marine plants from radiation
Unique structure means it works better and longer to neutralize free radicals than other antioxidants
Protects the heart, eyes and cells from oxidative damage
Sustainable sourced from algae

Directions:

Take 1 softgel per day with or without food, or as directed by a qualified health care practitioner.

Ingredients:
Astaxanthin (from Haematococcus pluvialis) 10 mg
Non-medicinal ingredients: rice bran oil, tocopherols (sunflower, soy), medium chain triglycerides. Softgel: cornstarch, carrageenan, water, glycerin, sorbitol.

Caution:
Consult a health care practitioner prior to use if you are pregnant or breastfeeding.

Gluten Free, non-GMO, Vegan, Contains no wheat, gluten, nuts, peanuts, sesame seeds, sulphites, mustard, dairy, eggs, fish, shellfish or any animal byproduct.