Ardell Double Individuals Medium Knot Free False Lashes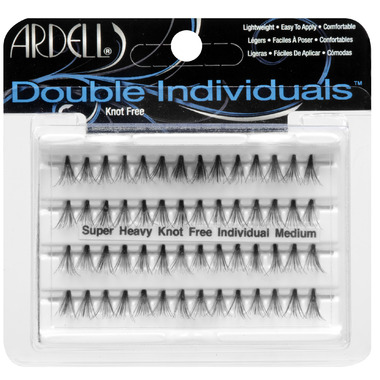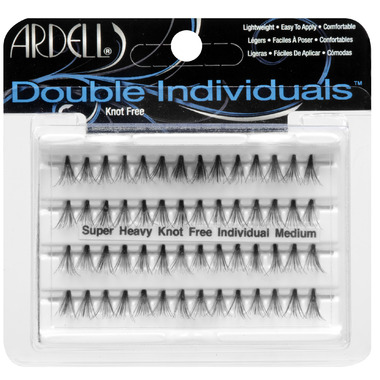 Ardell Double Individuals Medium Knot Free False Lashes
Get the double the volume with Ardell! These exclusive individual lash clusters are Knot Free, permanently curled, waterproof, weightless and easy-to-apply. You can wear them up to 6 weeks at a time.

Directions: For results lasting 4-5 weeks pour a few drops of LashTite adhesive on a piece of foil. For short term results pour a few drops of Lashgrip adhesive on a piece of foil. Gently lift an individuals lash from tray with tweezers. Dip end into adhesive. Starting at the center of the eyelid, apply lashes one at a time by placing the lash cluster on top of one of your own natural lashes with the end close to, but not touching your eyelid. Support lash gently with fingertips until adhesive sets. Work towards the outer corner. Return to center and gradually work inward until lashes blend. Apply 10-15 lashes per eye. Care and Cleaning for Long Lasting Results using LashTite: Cleanse lashes with cool water. Oil-based cleansers soften adhesive. Be gentle. Don't rub or towel dry your eyes. Allow your lashes to air dry. Like natural lashes, DuraLashes will singe. Avoid open flame or direct heat.
Haley:
more than a year ago
My favourite product for my eyes. These lashes last a very long time, weeks. I started out getting eyelash extensions but they fell out easily and I had to pay lots of money to get them replaced; this way I can replace them whenever I want! I like to do fresh sets after a couple of weeks but I don't know what I would do with out these lashes. Always wake up to beautiful eyes!
Page
1