Arm & Hammer 3 in 1 Potty Seat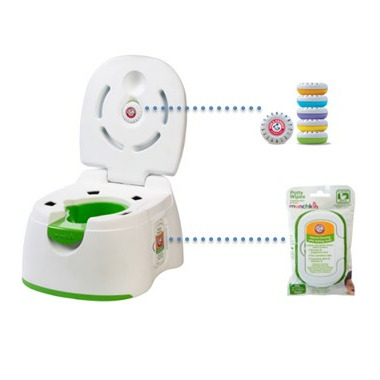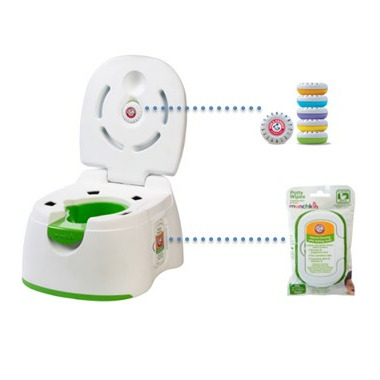 Arm & Hammer 3 in 1 Potty Seat
3-in-1 Potty Seat grows with child – Potty Chair, Trainer Ring, Sturdy Step Stool

Replaceable freshener insert for odour control

Removable trainer seat for use on adult potty

Removable bowl for easy cleaning

Includes one 36pk Arm & Hammer Potty Wipes and one baking soda freshener


Ileana:
more than a year ago
Great potty. Solid, well built and easy to empty and clean. Compact enough for our small bathroom.

The pee deflector is a bit low but if it were any higher it would be a bit too much in the way. I figured out how to place my boy on the potty to avoid accidents: far back on the seat and having him lean slightly forward.

Love the fact that it also serves as a step stool and my toddler loves that too. The seat is also made to be placed on a regular toilet. However this does not work well on ours, the seat is way too far back on the toilet.

Overall, a great product.
Page
1