Arm & Hammer All-in-One Complete Care Whitening Gel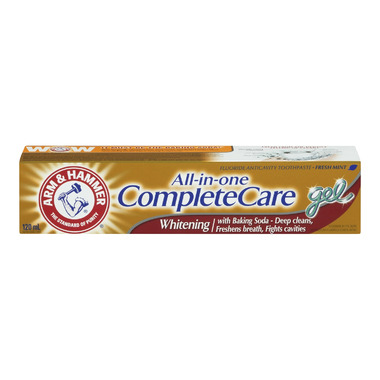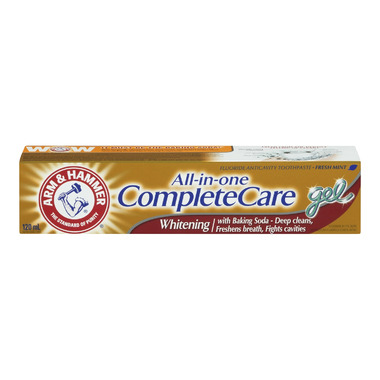 Arm & Hammer All-in-One Complete Care Whitening Gel
Whitening power of Baking Soda plus Icy cool mint taste!
With brushing, ARM & HAMMER™ All-in-one Complete Care Whitening Gel toothpaste with baking soda gently whitens teeth, deep cleans and fights cavities while neutralizing breath-odour causing compounds.
Provides deep cleaning and effective whitening in a low abrasion formula
Fluoride cavity protection and tartar control aid in the prevention of dental decay
Provides long-lasting freshness and leaves you with a fresh from the dentist feeling of clean
Whitens
Strengthens enamel
Deeply cleanses
Freshens breath
Fights cavities, tartar & plaque*
*with Regular Brushing
Recommended for adults and children 2 years or older.