Asian Home Gourmet Powder Mix For Coconut Cream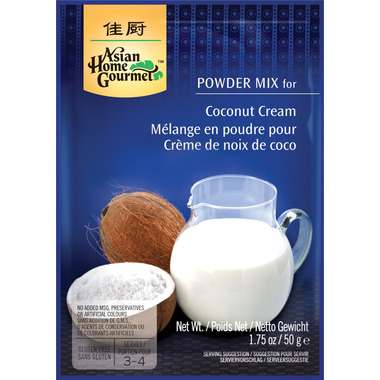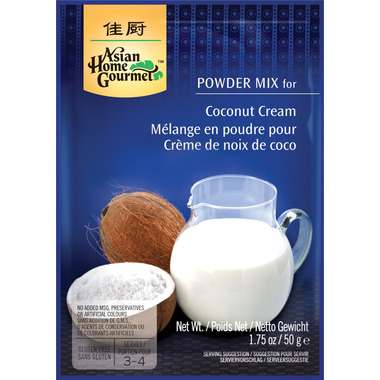 Asian Home Gourmet Powder Mix For Coconut Cream
A quick mix that gives you the delightful taste of fresh coconut milk in seconds.

Ideal for use in Asian recipes, for curries, Asian desserts and for western recipes replacing milk or cream. Just add water and stir.

Valerie:
about a year ago
I love to have this on hand for that little something extra in so many dishes. Just a spoon added to curry or a simple vegetable dish Makes it special. And no worry about keeping the open pack, it keeps well if packet is folded over and a band wrapped around to keep it safe. I am never without an extra pack in the cupboard.
Page
1