ATTITUDE Furry Friends Deodorizing Pet Conditioner Coco Lime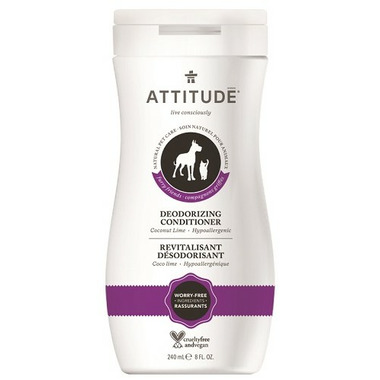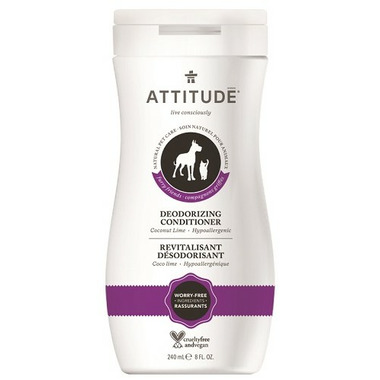 ATTITUDE Furry Friends Deodorizing Pet Conditioner Coco Lime
Imagine experiencing the world nose-first. That's what it's like to be a dog! Their smell is 1,000 to 10,000 times better than ours. Even if their sense of smell is good, they don't always smell good themselves! ATTITUDE's Natural Pet Deodorizing Conditioner is made with worry-free plant- and mineral-based ingredients to take the funk out of their fur. The hypoallergenic, coconut lime scented formula is specially designed to remove odors, leaving your dog's coat healthy, silky and smelling extra fresh.

Ingredients: Aqua (solvant), Glycerin (humectant), Caprylic/capric triglyceride (emollient), Glycine soja (soybean) oil (moisturizer), Distearoylethyl hydroxyethylmonium methosulfate (conditioner), Cetearyl alcohol (rheology modifier), Dicaprylyl ether (emollient), Lauryl alcohol (emollient), Cetearyl glucoside (emulsifier), Zinc ricinoleate (odor neutralizer), Stearyl alcohol (rheology modifier), Sodium benzoate (natural preservative), Hydrolyzed wheat protein (conditioner), Potassium sorbate (natural preservative), Citric acid (pH adjuster).

Directions: After shampoo, apply a sufficient amount of conditioner, work through fur, then rinse thoroughly.