Aura Cacia Awakening, Grapefruit & Lavendin Organic Yoga Mist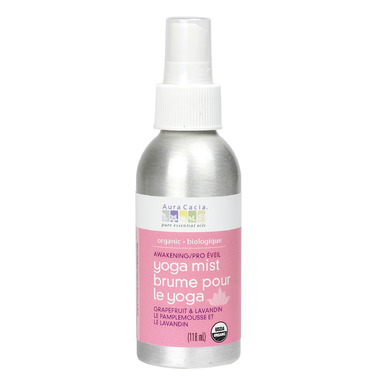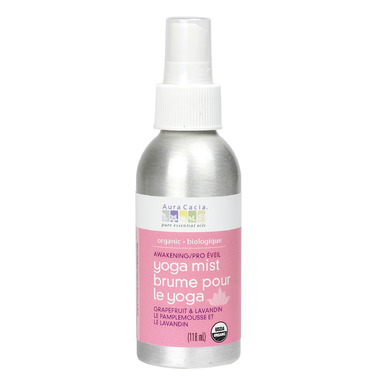 Aura Cacia Awakening, Grapefruit & Lavendin Organic Yoga Mist
Create a more mindful yoga session with Aura Cacia grapefruit and lavendin essential oils

Ingredients: Water (Aqua), Organic Lavendula X Intermedia (Lavandin) Oil, Organic Citrus X Paradisi (Grapefruit) Oil, Organic Citrus Sinensis (Sweet Orange) Oil, Organic Pogostemon Cablin (Patchouli) Oil.

Suggested Uses: Shake well and mist at any time during your yoga session. Mist your face, neck and torso, around the perimeter of your yoga practice space, and lightly on your mat.

Elsa Marie:
about a year ago
This is calming yet invigorating, and down to earth...It is EXACTLY what it purports to be and is the result of high quality simple, straightforward ingredients that aren't marred by even a single extra chemical preservative. It is pleasantly gentle, the essential oils lingering on linens, throws etc but it never overwhelms. I LOVE the purity of Aura Cacia products & highly reccomend them to all! Just make sure you truly love the authentic scents labelled before purchase if you have never strayed from popular stores/brands before. Certain Brands of body mists & cheap perfumes may claim to have certain 'fragrance notes' but use synthetic scents made up of a massive list of unnecessary chemicals to end up smelling just as...synthetic. Aura Cacia is the real deal, which can be very different if you aren't used to brands that offer authentic fragrances. If you are a true purist, you can't go wrong with this spritz!!!
Page
1