Aveeno Ultra-Calming Moisturizing Cream Cleanser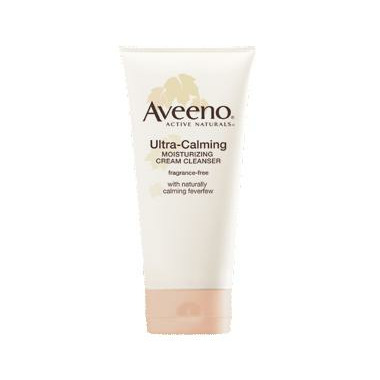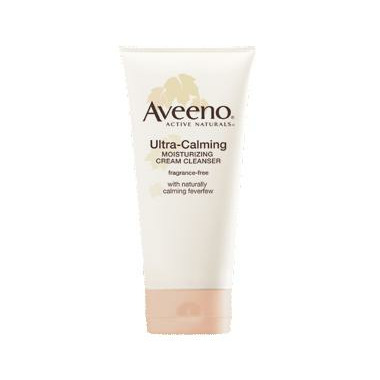 Aveeno Ultra-Calming Moisturizing Cream Cleanser
- We're sorry, this product is no longer available!
- Shop for other products in: Cleansing Wipes

This gentle, soap-free, creamy cleanser with skin conditioners lifts away dirt, oil and make-up while moisturizing dry and sensitive skin. With an extract of Feverfew, a natural ingredient related to Chamomile known for its soothing properties, your sensitive skin will look and feel its healthy best.

Additional Product Benefits Include: soap-free, fragrance-free, noncomedogenic, hypoallergenic.
hannah:
more than a year ago
i accidentally picked this up thinking it was a moisturizer, i already had a foaming cleanser at home but once i realized this was a cleanser i figured i might as well try it now that i have it.

i'm 21, have oily skin, early onset rosecea, and my skin typically will be fine with a new product at first then either break out or dry out.

I can't believe how consistently amazing this product is! my rosecea isn't full blown yet but i do have episodes of all over redness. this product helps drastically. AND i can't believe how smooth my skin is. it's slowly but surely gotten rid of some small pimples and never dries out my skin (i use it every night).

I highly recommend using this product with Oxy natural action oil absorbing lotion. my skin has never looked better and i will never go back to other products. i swear using these 2 products together is a dream team.
skin does not have oil/shinyness to it, and even better, it stays like that throughout the day!
1