A.Vogel Deep Sleep Valerian Root Tincture
Fresh Organic Natural Sleep Aid
50 mL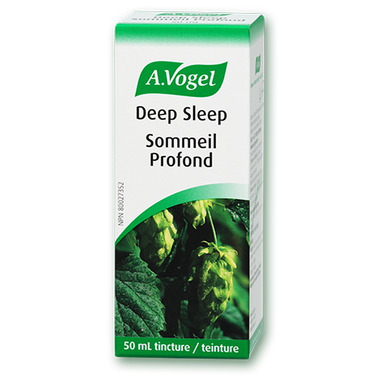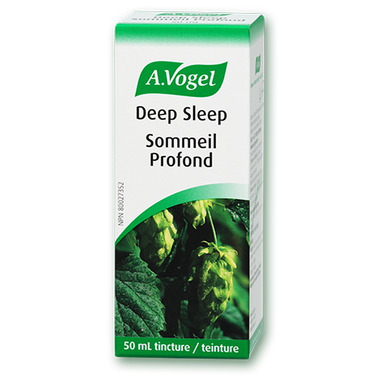 A.Vogel Deep Sleep Valerian Root Tincture
Fresh Organic Natural Sleep Aid
50 mL
A.Vogel Deep Sleep is clinically proven to improve sound sleep up to 25%. It helps to decrease sleep onset time and improves quality of sleep. Effective sleep aid.

Features:
Improves quality of sleep. Promotes a longer deeper sleep and decreases sleep onset time.
Unique herbal sleep aid: a fresh combination of organic valerian root and hops.
Non-addictive product
Fast-acting tincture, absorbed as soon as you take it.
Clinical study
Sugar, gluten and lactose-free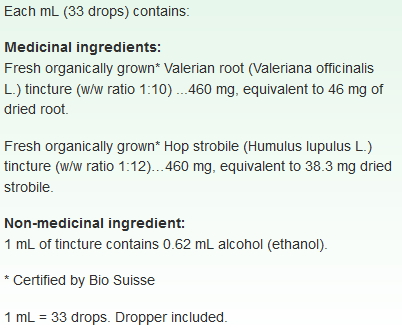 Dosage:
Adults: Take 2 mL once at bedtime in a small amount of water. Salivate before swallowing.
Cautions:
Consult a healthcare practitioner prior to use if you have depression and/or related diseases.
Not recommended to use with alcohol, other drugs or natural health products with sedative properties. Some people may experience drowsiness.
Exercise caution if operating heavy machinery or driving a motor vehicle or involved in activities requiring mental alertness within 2 hours of consumption.
Consult a healthcare practitioner if sleeplessness persists continuously for more than 3 weeks (chronic insomnia).
Consult a healthcare practitioner prior to use if you are pregnant or breastfeeding.
Avoid taking in case of known allergy to any of the ingredients in the product.
Do not use if security cap is broken.
Keep out of the reach of children.