Baby Brain Organics Superfood Kids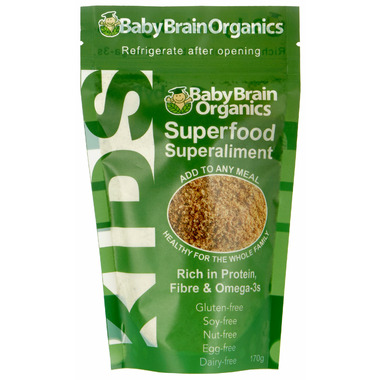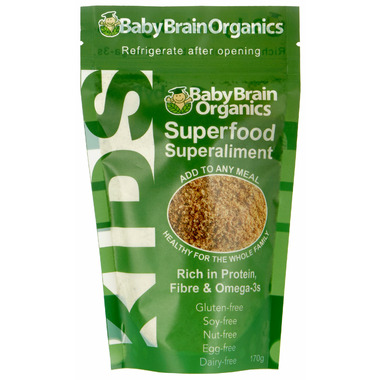 Baby Brain Organics Superfood Kids
The first years of life are vital in your child's healthy brain and body development. By simply adding 1 tablespoon of Baby Brain Organics Superfood Kids to your child's meal, you are providing nutritious building blocks, essential for a strong body and healthy mind.
Features:
Natural, Organic, Vegan, Gluten Free, Sugar Free, Non-GMO, Dairy Free, Soy Free, Nut Free and Egg Free

Include essential Protein, Omega 3s, Antioxidants and Fibre
Nutritious for kids
Easy for parents
Makes any meal healthier
1 Tbsp makes any meal healthier
Ingredients:
Organic Chia, Organic Sprouted Flax, Organic Quinoa, Organic Hemp Hearts.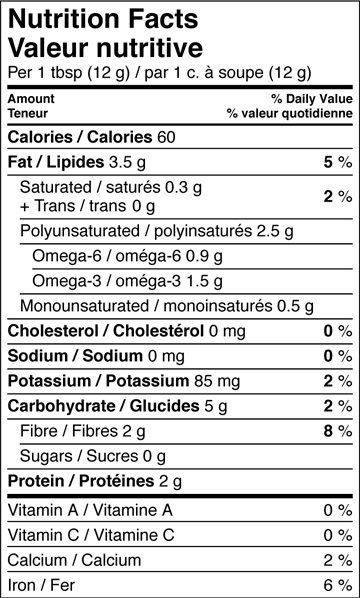 Joann:
a few months ago
I love BBO. It is pretty much tasteless so can be used in most recipes without affecting the flavor. It is a well balanced food so you know you are enhancing the nutritional value of the food you are preparing, and it is so easy to use. Just mix a bit with any liquid or solid food. A wonderful substitute for flour. Easy to store in the original bag.
Page
1