Baby Dove Sensitive Moisture Wipes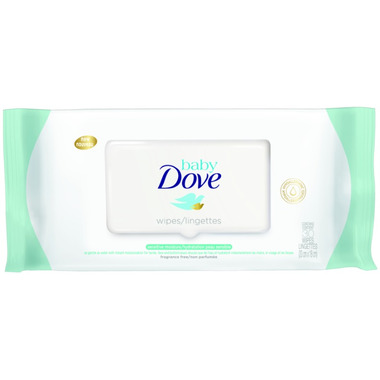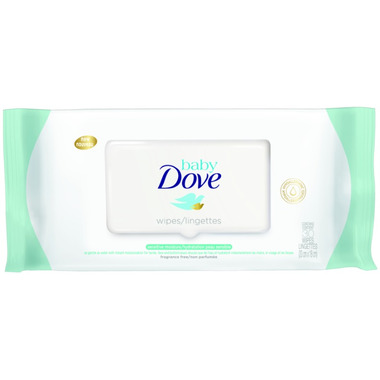 Baby Dove Sensitive Moisture Wipes
"As soft as a baby's bottom" they say – but if your baby's skin is prone to irritation or diaper rash, you would want to give it a little extra care with the best baby wipes for sensitive skin. Mild and non-irritating, these dermatologist tested Baby Dove baby wipes for sensitive skin remove impurities and leave your baby's skin effectively clean. In fact, they are as gentle as water.
Baby Dove hypoallergenic baby wipes aren't only for baby's bottom and the diaper area – they're suitable for use all over your baby's body, to clean delicate hands and face, too. Great for on-the-go; just keep a pack of wipes in your diaper bag! Wherever you're changing, the pack stays fresh once opened and the wipes pull out easily one at a time, making these Baby Dove baby wipes super simple to use.
With an alcohol-free, fragrance-free, and hypoallergenic formula, these Baby Dove sensitive baby wipes are as gentle as water and are also safe for your newborn's sensitive skin.
Features:
Alcohol-free and fragrance-free baby wipes for sensitive skin
Dermatologist and pediatrician tested
Mild and non-irritating formula, these wipes are as gentle as water
Individual, easy-to-pull baby wipes to clean face, hands and body
Pack stays fresh once opened
Suitable for newborns
Ingredients:
Aqua, Glycerin, Sodium Benzoate, PEG-40 Hydrogenated Castor Oil, Phenoxyethanol, Citric Acid, Zinc Sulfate, Propylene Glycol.