Baby Gourmet Chicken Minestrone Soup Baby Food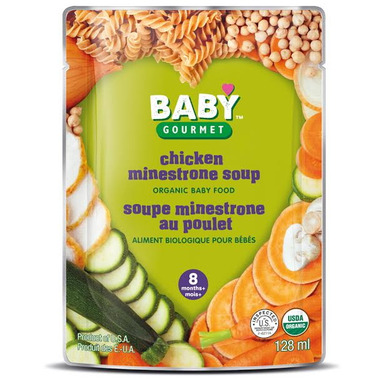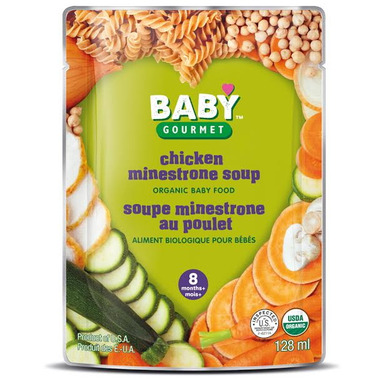 Baby Gourmet Chicken Minestrone Soup Baby Food
Cold nights and cuddling gave Jill the idea for this total comfort food recipe. It's a favourite with her children, and her husband loves it too!

Features:
Organic
No Added Sugar
No Added Salt
No Artificial Ingredients
Nut-free
No Fillers
Dairy & Lactose-free BPA-free Packaging
Ingredients: Water, Organic Sweet Potato, Organic Carrot, Organic Ground Chicken, Organic Zucchini, Organic Wheat Pasta, Organic Garbanzo Beans, Organic Mushroom, Organic Onion, Organic Spices, Contains: Wheat





Mary-Catherine:
more than a year ago
My son wouldn't even try this soup, just smelling it. I tried some of it and it tastes awful. How do you expect your kids to eat something you can't even stand? He let us put one spoonful in and when we asked him if he wanted any more he adamantly said "No". He's 14 months ;) The problem too is that you can only get these in multiples of 8, which I was weary of, because I usually buy 1 new thing to see if he likes it. So now that he hates it...the rest of the soup is going to the food bank.
Page
1