Babybjorn Baby Spoon and Fork Set Orange and Turquoise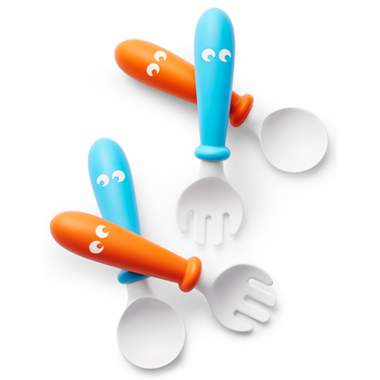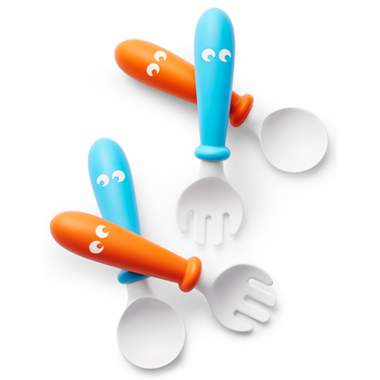 Babybjorn Baby Spoon and Fork Set Orange and Turquoise
Many children think it's exciting to begin using a spoon and fork to eat just like Mom and Dad. This Baby Spoon and Fork are specially designed for a child's anatomy to make it as easy as possible to get food from plate to mouth.
The Baby Spoon and Fork have short handles that are easy for a small hand to grip when it's time to start eating independently, and they can be held in either the right or left hand. A ring at the bottom of the handle prevents the child's hand from sliding too far down the spoon or fork towards the food.
The groove on the back of the handle means that the Baby Spoon and Fork will rest against the edge of the plate between bites, instead of sliding down into the plate. The blades of the spoon and fork are slightly raised to help nudge the food into the child's mouth.
Features:
Perfect first spoon and fork for a child
Includes 2 Spoons and 2 Forks

Grip-friendly handles for small hands
Designed for use with Baby Plate and Baby Cup
Do not slide down into plate
Suitable for children to use from 4 months
BPA-free plastic
Plastic is certified food safe
Contains no phthalates, cadmium, lead, bromine or chlorine
Recyclable