BabyBjorn Potty Chair Green & White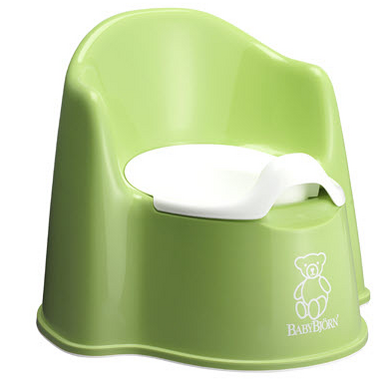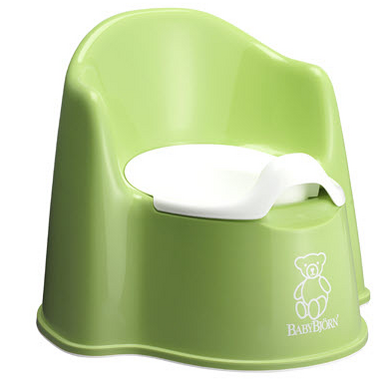 BabyBjorn Potty Chair Green & White
The BabyBjorn Potty Chair helps your child graduate from the diaper stage. The potty chair is sturdy and rests firmly on the floor. The high backrest and round, ergonomic lines make sitting as comfortable as can be, even for longer periods of time. The inner potty is easy to empty and clean, and the splashguard prevents spills. As with all BabyBjorn plastic products, it is made of recyclable, PVC-free plastic.
The BabyBjorn Potty Chair is made from polypropylene (PP) and thermoplastic elastomer (TPE).
Potty training might be a bit daunting for parents! Find out how to tell if your little one is ready to start potty training along with other potty training tips on our blog, The Well.
Features:
Comfortable for your child - ergonomic design with soft lines
Sturdy construction - high backrest and comfy armrests
Easy to keep clean - inner potty lifts out, empty and then clean!
Measurements: 14.5 x 14 x 12.5 in / 36 x 35 x 31.5 cm
PVC & BPA-free
Contains no phthalates, cadmium, lead, bromine or chlorine
Toddler Mom:
a few months ago
I'm very happy with this product. The high back is an important feature, especially if you are starting toilet training early and your toddler has not had experience sitting in a kid chair. The splash gaurd is also an important feature, especially if you have a boy. It's very easy to clean. The white center piece easily removes for cleaning and the chair does not slide around around on tile. I highly recommend this training potty.
Page
1