BabyBjorn Potty Chair White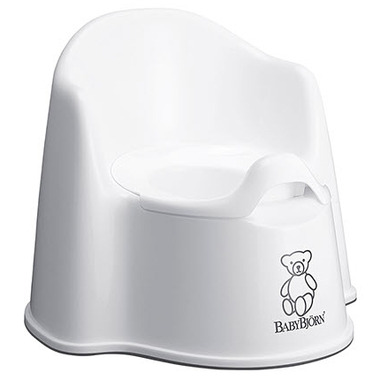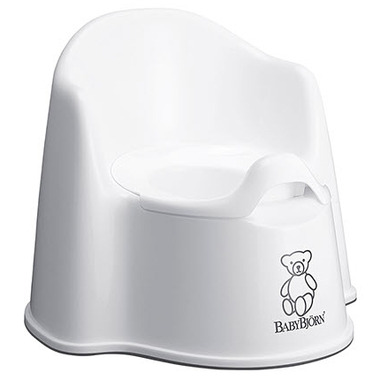 BabyBjorn Potty Chair White
The BabyBjorn Potty Chair helps your child graduate from the diaper stage. The potty chair is sturdy and rests firmly on the floor. The high backrest and round, ergonomic lines make sitting as comfortable as can be, even for longer periods of time. The inner potty is easy to empty and clean, and the splashguard prevents spills. As with all BabyBjorn plastic products, it is made of recyclable, PVC-free plastic.
The BabyBjorn Potty Chair is made from polypropylene (PP) and thermoplastic elastomer (TPE).
Features:
Comfortable for your child - ergonomic design with soft lines
Sturdy construction - high backrest and comfy armrests
Easy to keep clean - inner potty lifts out, empty and then clean!
Measurements: 14.5 x 14 x 12.5 in / 36 x 35 x 31.5 cm
PVC & BPA-free
Contains no phthalates, cadmium, lead, bromine or chlorine
Jodi:
about a year ago
After shopping around a reading many articles I decided on this potty for a few reasons. Initially I was leaning toward one I saw that looked like a real toilet. After doing my research I found this to be the best option for size, cleaning, etc. I chose white to sit beside our toilet so he had a matching white "toilet". Though he is not technically potty training, he immediately recognized that this was his toilet. He has gone a few times and I just dump it in the toilet, give it a rinse or clean. It's got grippy pads on the bottom. The size is perfect. My son is about 29" tall and he can only just now sit himself on it. It's smooth and stable. I'm very happy with my choice.
Page
1