BabyBjorn Soft Bibs Pink & Purple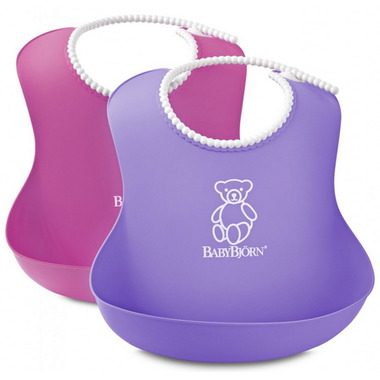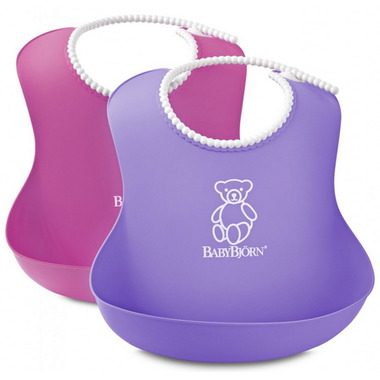 BabyBjorn Soft Bibs Pink & Purple
The BabyBjorn Soft Bib is ergonomically designed to fit your child perfectly. This soft and comfortable bib catches food that "misses" baby's mouth. The neckband is a soft beaded ring and has an adjustable snap. This allows your rapidly growing child to use it for a long time. With the BabyBjorn Soft Bib, washing sticky bibs will be a thing of the past. Just rinse it off and use it again.
Suitable for ages four months old and up.
Features:
Easy to keep clean - simply rinse under water
Well-conceived design - food remains in the spill pocket even if the child moves around a lot
Can be used for a long time - adjustable snap adapts size to fit your growing child
Comes in a pack of 2 bibs
Diana:
more than a year ago
We love this bib! When learning how to drink from a cup this bib was amazing! We only breast fed and skipped bottles and sippy cups so we started cups with breast milk at 4 months and these bibs would catch all the run off when learning how to drink. We love them and continue to use them! The only down side we found that they are more on the rigid side than soft and the neck piece would not get close to the neck and often would leave a red mark at the back of the neck. We just adjusted it looser and put a baby face cloth folded in a triangle under the neck. That solved all the problems. SO easy to clean!
Page
1