Babymoov Cosydream Original Newborn Lounger
The Cosydream is an innovative and ultra-comfortable newborn lounger. Recommended by healthcare professionals, lying on his/her back ensures optimal safety for your baby: your baby breathes better, the nose and mouth are not obstructed and it prevents from the risk of suffocation. Moreover the position of your baby's head is essential to ensure a nice round head. For that purpose Babymoov created the Cosydream which is ideal for ensuring the perfect position to your baby.
The Cosydream features an innovative and patented roll which keeps your baby's legs raised and thus helps avoid any colics and reflux issues. The Cosydream features a built-in head positioner to prevent from the plagiocephaly or flathead syndrome and keep a nice round head! Your baby will benefit from an optimal comfort thanks to the shape-memory foam and breathable fabrics. The Cosydream is also machine washable (30 Degree).
Features
:
Natural position for baby: Back support, cushioned edges and raised legs provide a reassuring "cocoon-like" holding effect that mimics the mother's womb
Flat-head syndrome prevention: Built-in head support distributes the pressure on skull evenly, keeping the baby's head nice and round
Additional benefits: An adjustable leg support roll made of micro-granules raises baby's legs to help with digestion, breathing and colic
Customizable size: Adjust the leg roll to the size of your little one for a perfect fit from birth up to 3 months (Not intended for use after baby is able to roll over on their own)
Approved by healthcare professionals: To provide the highest quality and safety for your baby, the Cosydream has been designed with doctors and certified by independent laboratories. It is not intended for unsupervised sleeping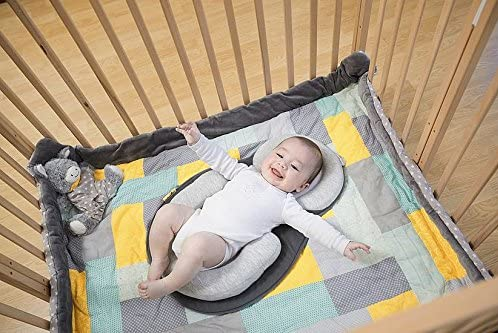 Similar Bassinets & Loungers