Balzac's Coffee Single Serve Capsules
A Dark Affair Dark Roast
24 Capsules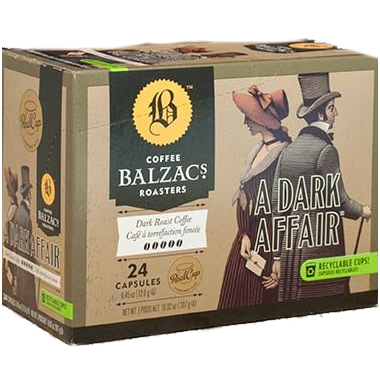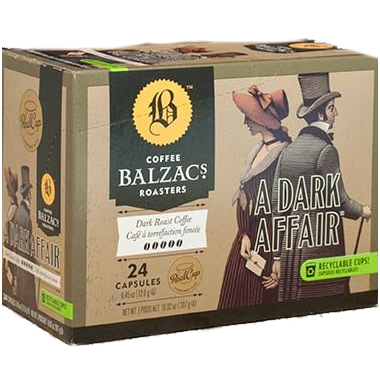 Balzac's Coffee Single Serve Capsules
A Dark Affair Dark Roast
24 Capsules
This full-bodied dark roast blend boasts a rich and vibrant taste to satisfy your darkest pleasures.
Compatible for use with Keurig® Brewers.
REALCUP® capsules pour perfect taste straight into your cup. Its special brewing process is both art and science, making sure each sip delivers the unique flavour notes and body of your favourite blends.
24 Capsules per box.