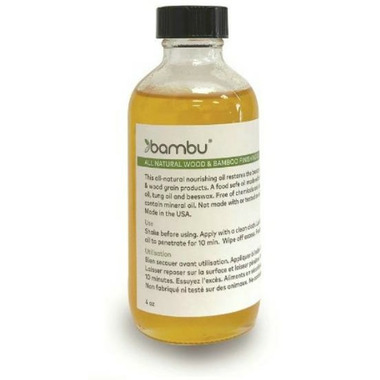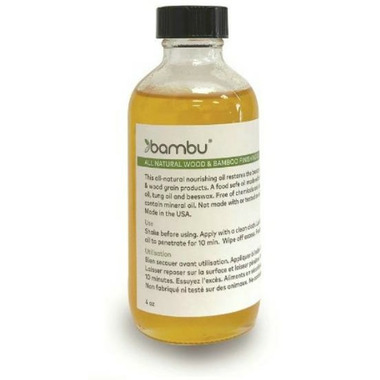 Handcrafted in small batches with the highest quality, all natural ingredients from sustainable resources. Bambu Finishing Oil is made from a blend of special aged linseed oil, pure tung oil and pure beeswax. This blend is made without the use of GMO ingredients, toxic heavy metal dryers, chemical processing, petroleum distillates or bleaching. This product is biodegradable, non-ozone depleting and safe for the people applying it.
Features:
Great for all types of wood and bamboo grains
4oz glass bottle
Easy to use and 100% food safe
Moisturizes and nourishes wood
Directions for Use:
Shake before using. Apply with a clean cloth. Let sit and allow oil to penetrate for 10 min. Wipe off any excess. Food safe, once dry.