Basicare French Toe Nail Kit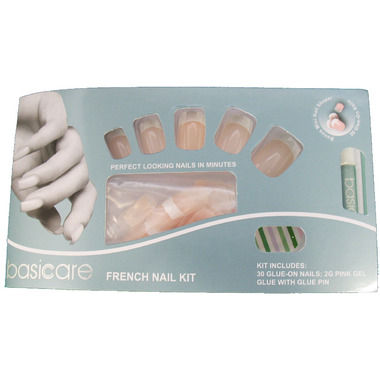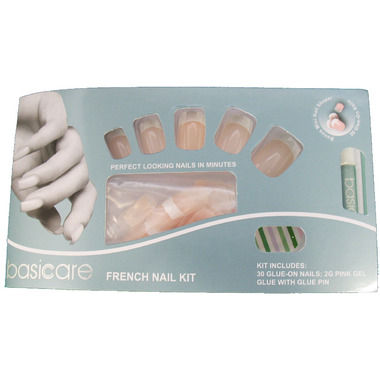 Basicare French Toe Nail Kit
The Basicare French Toe Nail Kit provides perfect looking nails in minutes.
Kit Includes:
30 Glue on Nails,
2 g of Pink Gel Glue with a Glue Pin
Directions:
Select the correct size artificial nails for each fingernail. Apply thin coat of glue onto back area of nail where it will come in cotact with your natural nail. Using the cuticle as a pivot piont, slowly lower onto natural nail and hold firmly to set. Use paper towel to wipe away any excess glue from skin. Gently remove self tabs from nails by bending up and down. Do not twist. Once removed, lightly file off nub at end of tip.