Be Better Extra Strength Echinacea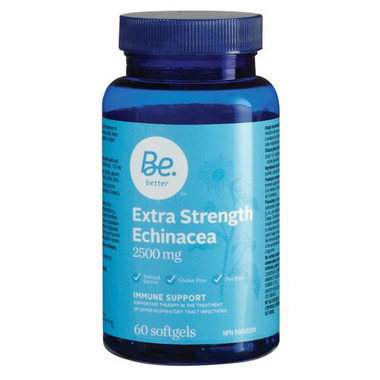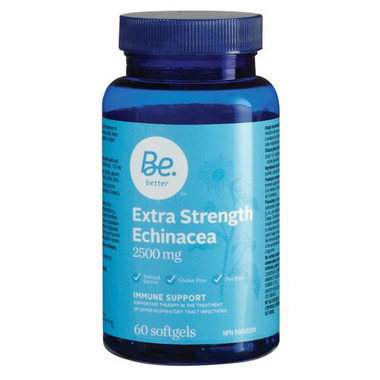 Be Better Extra Strength Echinacea
The Be Better Extra Strength Echinacea is a natural, gluten free, and dye free supportive therapy in the treatment of upper respiratory tract infections.

Dosage: 4 softgels daily at the first sign of infection, or as recommended by a physician. Consult a physician for use beyond 8 weeks

Ingredients: Organic Echinacea (Echinacea purpurea) (aerial and roots)19:1 Extract -- 132 mg (Equivalent to 2500 mg fresh herb Echinacea), Sunflower oil, softgel capsule: gelatin, glycerin, purified water, carob), yellow beeswax, lecithin.

Do not use if you are allergic to plants of the Asteraceae/Compositae/Daisy family. Hypersensitivity (e.g., allergy) has been known to occur, in which case discontinue use. Consult a physician prior to use if you have a systemic disease such as tuberculosis, leucosis, collagenosisprogressive or multiple sclerosis, or if you are taking immunosuppressants. Consult a physician if symptoms persist or worsen.