Beanfields White Bean with Sea Salt Bean and Rice Chips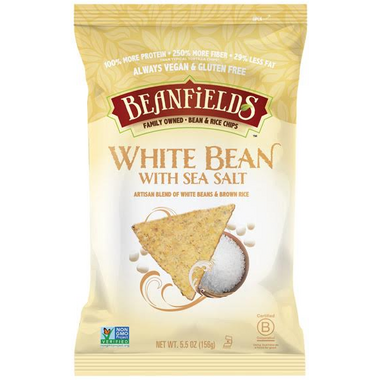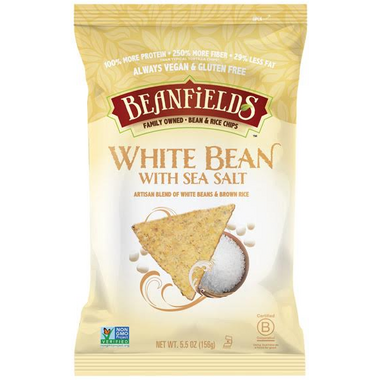 Beanfields White Bean with Sea Salt Bean and Rice Chips
Beanfields White Bean with Sea Salt Bean and Rice Chips dazzle with a golden colour that rivals any corn tortilla chip. Their light, crisp flavour is perfect for snacking, yet they're sturdy enough to dip with confidence.
Beanfields Snacks are vegan, certified gluten free, Non-GMO Project Verified and have zero grams of sugar. Plus, Beanfields proudly makes every flavour of chip without corn or any of the eight ingredients recognized by the FDA as the top food allergens.
Beanfields bean and rice chips have as much as 150 percent more protein than tortilla chips, 250 percent more fiber than tortilla chips and up to 44 percent less fat per serving than typical tortilla chips.
Ingredients:
Navy beans, brown rice, safflower or sunflower oil, sea salt.